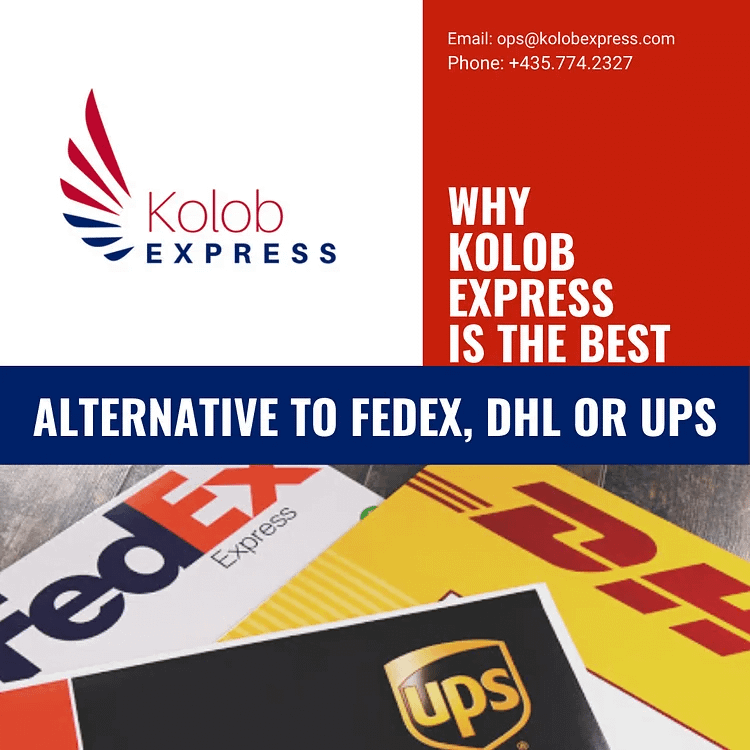 In order to understand the difference between an Integrator like FedEx, DHL and UPS, and an express courier service such as Kolob Express, it is necessary to have lived the experience of entrusting your precious shipments to those companies so famous and huge that because they are so large they have lost control of the efficiency in its operations and the human warmth so indispensable in the management of life science and health care product as well as temperature sensitive and time critical shipments.
There is not much to say when it comes to small packages, not perishable and not urgent: with FedEx, DHL and UPS, it's all about money and you get what you pay for.
But what happens when you need to ship an urgent, delicate and perishable shipment, perhaps biological samples or pharmaceuticals? The whole scheme changes completely.
In that case you need an expert who knows the type of box and coolant most suitable for your product. But are the companies mentioned above not able to provide the appropriate box and coolant? The answer is that they do have the capacity.
But your product is so important, urgent and delicate that you need to know where it is at all times. It may appear that all you need is a tracking number and tracking website.
However, it is not that simple when every update is uploaded to the system until the end of each day when drivers return to the station. Only then can you know ambiguously why your package did not arrive and where it is. And that if you are so lucky.
Now we have reached one of the most important factors of the operation: communication.
When it comes to trusting your shipments to a courier company it is essential to have the peace of mind that regardless of the time or day, from the moment the shipment leaves Point A until it reaches Point B, you can know where it is.
That mental tranquility is only obtained from a courier company that puts you in touch with a specialist who plans with you every step of your shipment even before it takes place, through regulatory advice regarding the documentation, and required permits, the type of box, and a real, direct and personalized contact with whom you can communicate by phone, by email or by WhatsApp, to know in real time where your shipment is.
So, what makes us the best alternative to FedEx, DHL, UPS, etc. is our experience, expertise, tailored planning, real time and 24/7 communication, and human contact.
To receive a free price estimate from Kolob Express send us an email to ops@kolobexpress.com.